Pet Loss
Saying good-bye to a beloved pet can be one of the most difficult and emotional responsibilities associated with pet ownership, whether the animal dies of old age, an illness, or an accident. Pets hold a very special place in our hearts and the reality of losing a pet is always harder than anything imagined, even if you've been through it before.
At Morena Pet Hospital, we understand that the grief can be overwhelming and as such our compassionate veterinarians and staff are here for you and your pet to help ease the pain and make grief more bearable. We are happy to assist in answering your questions, offer reassurance about your pet's quality of life and the options available to you and your pet, and to be a resource for further pet loss and bereavement support. We will work with you to ensure your pet is comfortable and treated with dignity and respect throughout this difficult process.
---
Pet Memorial
As part of our commitment to our caring and dedicated pet owners, we would like to give you the opportunity to create a virtual memorial of your pet.
A memorial is a wonderful way to honor a lost pet. Memorializing your pet on our virtual memorial page will give you the opportunity to express your feelings and thoughts and share the unconditional love of your pet with others through photos, poems, and stories. It is a place to keep the memory of your special bond with your pet alive and to be united with those who have experienced a similar loss.
If you would like to create an online tribute to your pet, we invite you to fill out the following Pet Memorial form and return it to our office staff at your convenience.
Pet Memorial
Pet Memorial (PDF Version)
We hope you will find comfort in creating a lasting tribute in loving memory of your pet. If you have any questions or concerns in regards to making a memorial, please contact us at (619) 275-0888 or via our Contact Us page.
---
Finding the Support Network You Need
Our Pet Care Library features an article entitle Coping With Pet Loss that was written in order to address many of the questions you may have when dealing with the loss of a pet. It also contains information regarding euthanizing pets, grief and mourning, contact information for pet loss support groups, and a list of books/publications relating to coping with the loss of a pet.
---
Pet Memorial Wall
In Loving Meomory of
"Lazy" Calvin
"Forever in our hearts"
---
In Loving Memory of
Edie Daleo
February 28, 2003 - August 4, 2015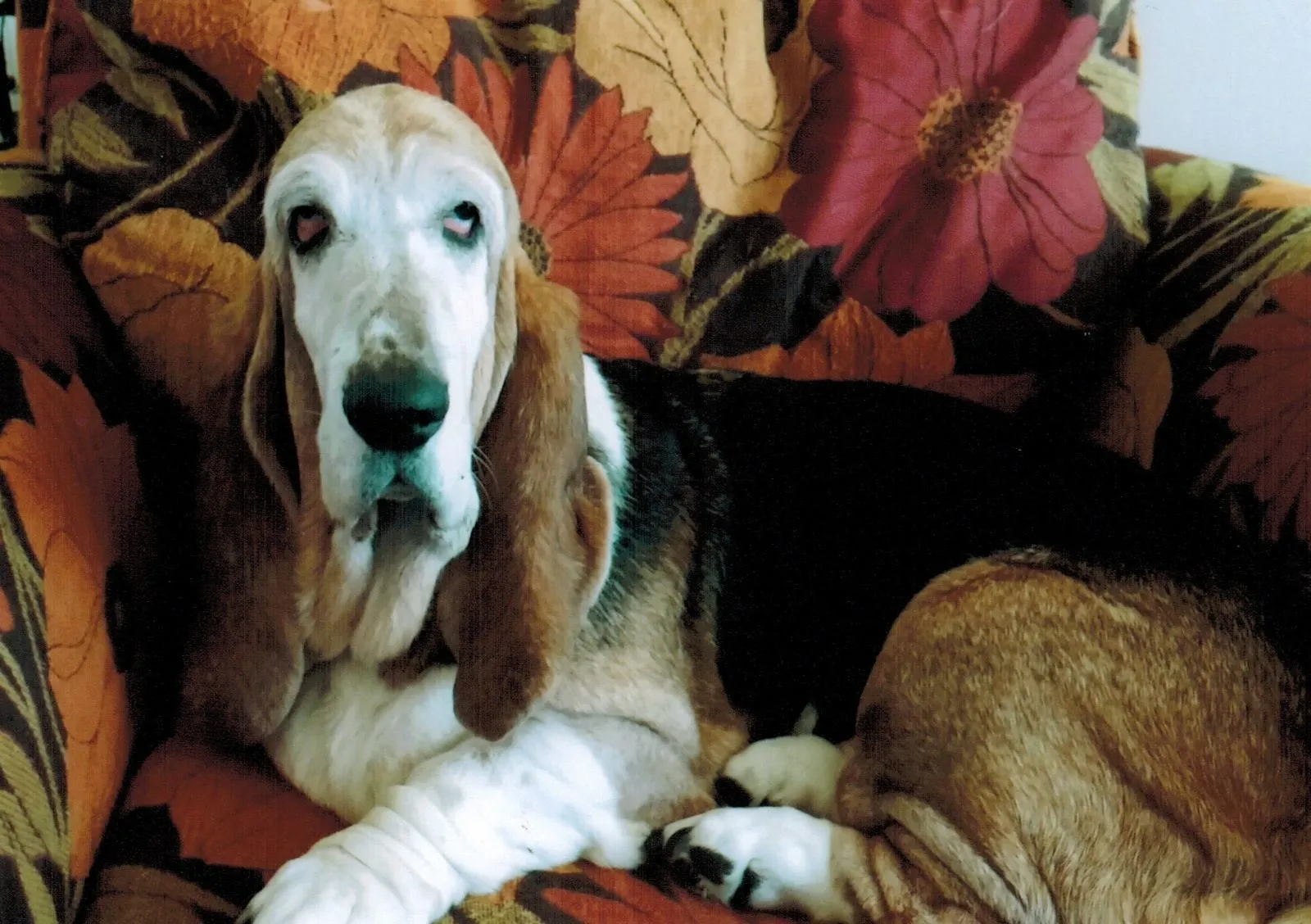 If love alone could have kept you here you would have lived forever.
---
In Loving memory of
Sully Kennedy
July 24, 2005- February 27, 2015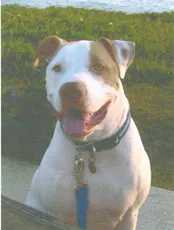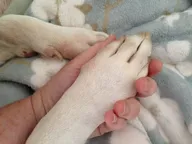 Thank you from the bottom of my heart for the love and compassion you gave my Sully.
Dr. Potter he loved you from that first office visit on June 6th, 2006, when he sat in your chair!
No longer by my side but forever in my heart.
---
In Loving Memory of
Sedona "Boo Boo" Forsythe




When tomorrow starts without me




Don't think we're far apart




For every time you think of me




Im right here inside your heart.



---
In Loving Memory of
Walker Webber
September 1, 1989 - October 3, 2014
Walker and I are very fortunate to have you to care for us over the years. The most difficult and heartbreaking decision to make is when it's time to let go. The compassion that you and your staff showed was more than I could have ever hoped for and made the things much easier on us. I can't thank you enough for all of your help and consideration in a most difficult time. -Chuck Webber
---
In Loving Memory of
Boo Boo Bear Christenson
August 2003- September 2014
On Sept. 30th at 6:00pm my sweet angel and baby BooBoo Bear lost is fight to Lymphoma. He died peacefully in my arms as my mom and I showered him with kisses and "I love you's".
This has been the most stressful and heartbreaking month, as well as the most difficult choice of my life thus far. He was such a trooper and was hanging on, but his poor body just couldn't fight any longer and I couldn't bear to see him struggle. He lost all interest in all the things he enjoye d most - eating, cuddling with me in the mornings, bathing in the sun, playing hide and seek at night, greeting me at the door, playing with his toys, wanting to be held and patted, snacking on treats and more and more eating. I couldn't bare to watch his little body suffer, basically starve and feared he was in more pain than I knew, so I took him to Morena Pet Hospital where they wonderful team ( Emily Ingram and Melissa Thomas and Dr. Stieb) provided me such comfort and caring support in those final moments with my sweet angel.
My dear friend Shannon Loganecker got him for me for my birthday 11 years ago from a rescue shelter, I often think, HE RESCUED ME! He was always there with unconditional love, companionship, and greeted me with excitement when I would walk in the door. He brought me endless amounts of love, joy, comfort, and playful wonderful memories. We had a strong bond that grew even greater towards the end.
On Tuesday, when it was time to take him in… he didn't fight it at all – which he normally did when we would have to go to the vet. Instead he lied calmly in my arms wrapped in his blanket. As we got closer and closer to the hospital, he put his sweet little face into he palm of my hand and began giving me kisses (soft licks). I believe this was his way of reassuring me that he was ready and that I was doing the right thing by letting him go and ending his pain. My mom and I sobbed with broken hearts at how sweet this was in his weaken state. Yet, it also gave me peace in knowing I was doing the right thing. Everyone had been telling me through this difficult month process, they truly do let you know when they are ready, and he did.
I am so grateful that I was gifted and blessed with a little extra time last week where we shared some of my most favorite moments with him before he began to decline again and I knew it was time to let him go. I will be forever grateful for his unconditional love, playful sweet nature, companionship, his sweet purrs & kisses, our strong bond, and all our loving memories. He made my house a home, and it feels empty without him here.
In loving memory of Boo Boo Bear (August 2003 – Sept 30, 2014)
The coolest cat (Puppy-cat) Ever!
I will always love you, you will forever be in my heart and truly missed.
May you now be in heaven chasing butterflies!

____________________________________________________________________________________________________________________________________________________________
In Loving Memory of
Ophelia McNair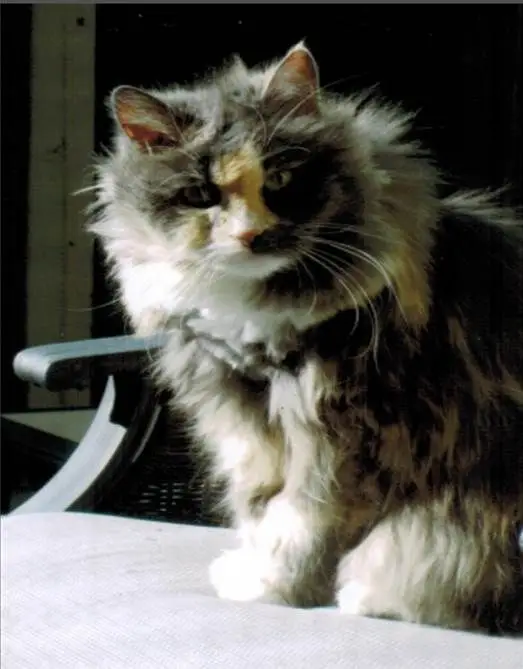 Her presence is still felt in my home, in my life, and will continue to be felt for some time
-Wendy
I love cats because I enjoy my home; and little by little, they become its visible soul-Jean Cocteau
---
In Loving Memory of
Mitzey Frazier (aka BooBooHead)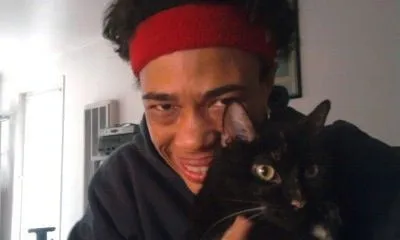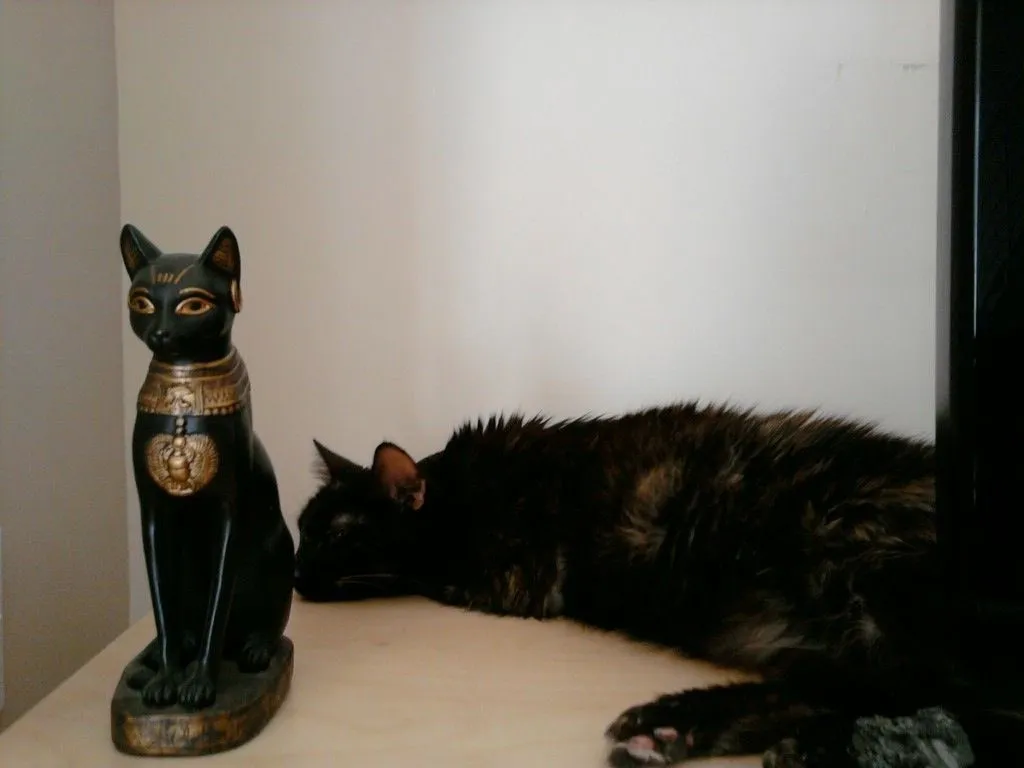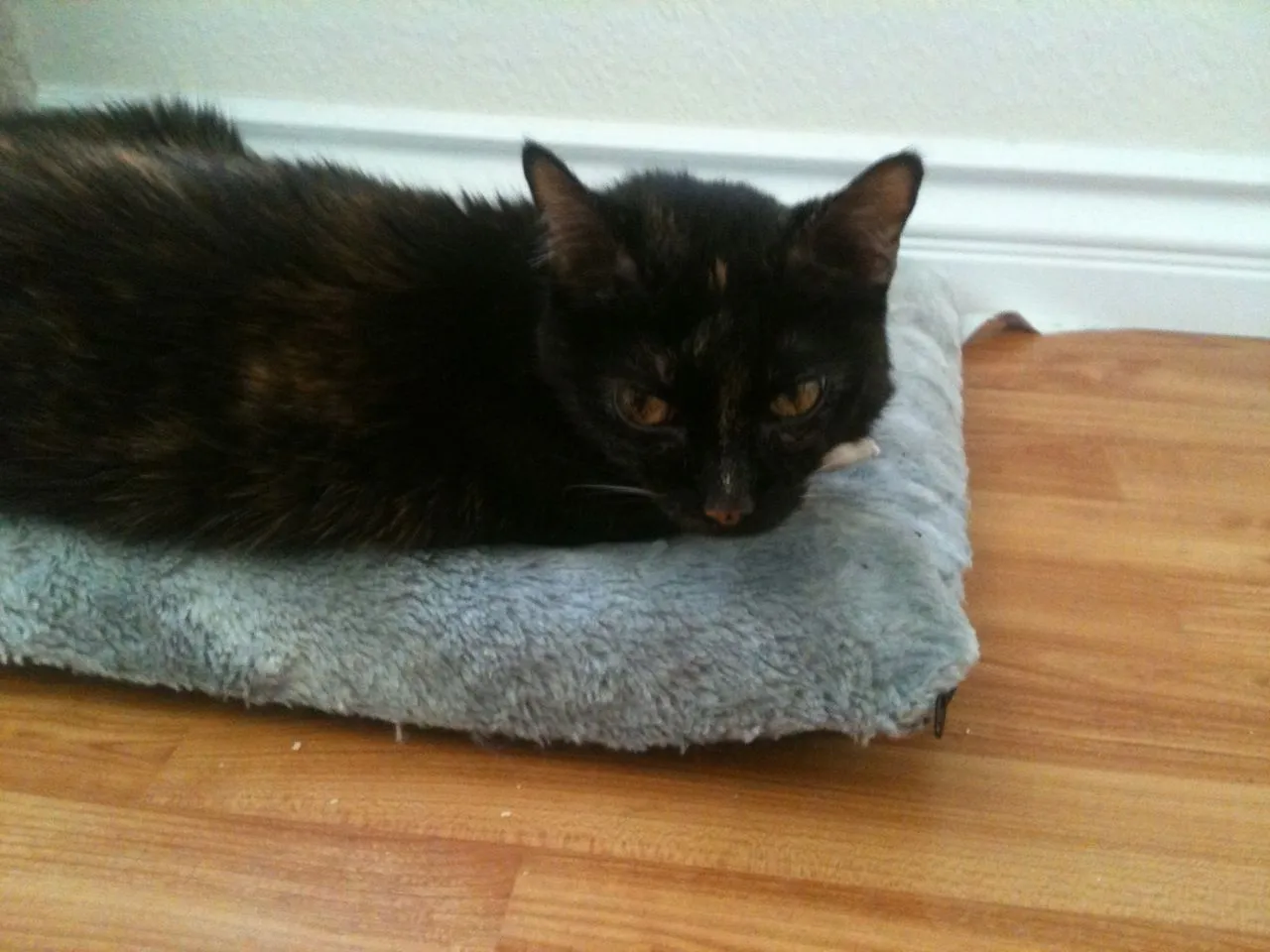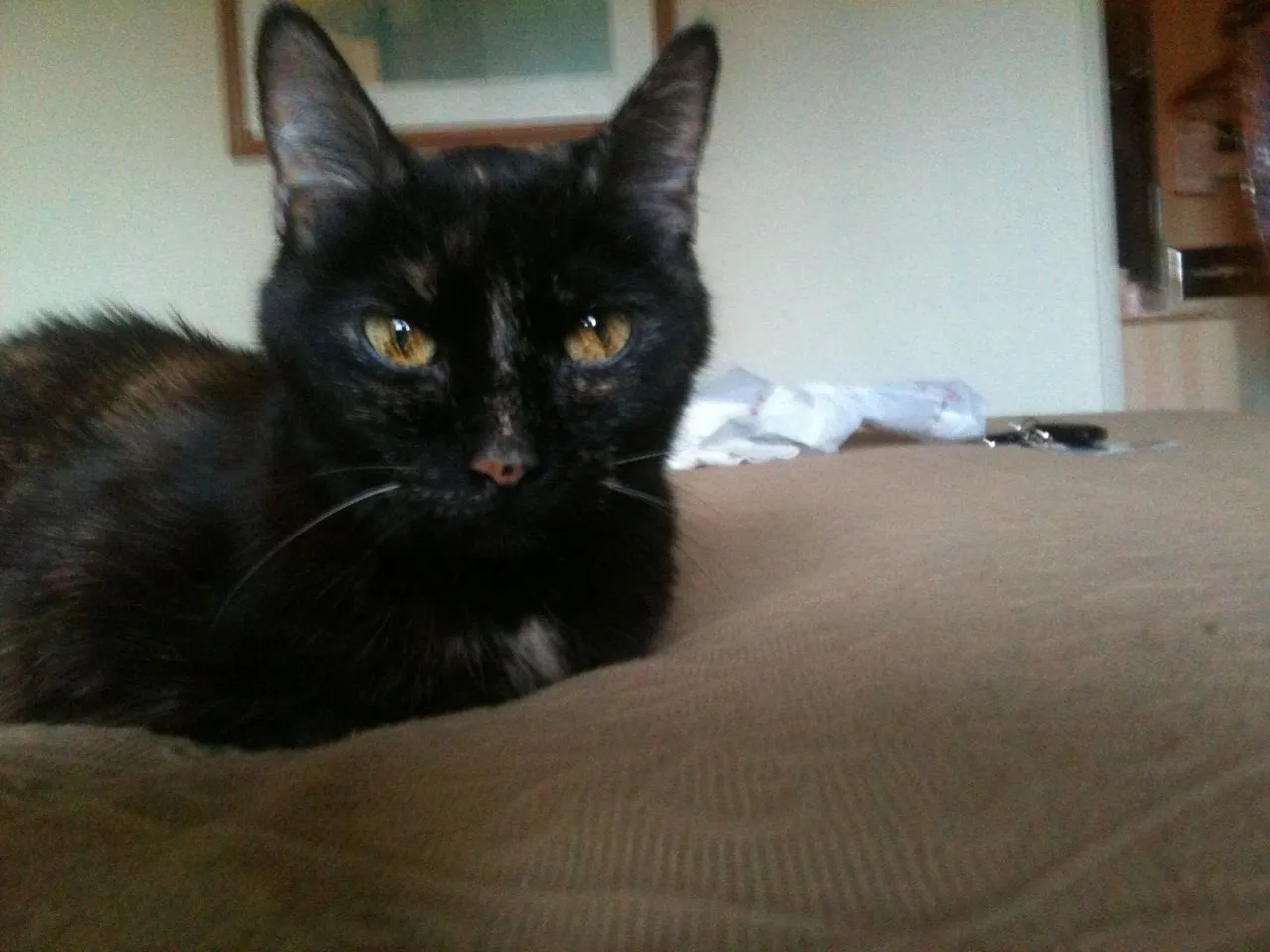 There are two means of refuge from the miseries of life: music and CATS-Albert Schweitzer
---
In Loving Memory of
Elvis Potter
1993-2013
In loving memory of "Elvis" Potter. He was the wonderful, and loved siamese of Dr. Jeanne Potter. You will truly be missed!
There is no greater joy, and no greater sacrifice, than to love those who we must one day let go. Never forget the joy - we are so lucky to share our lives with such wonderful creatures...they will never be forgotten.
---
In Loving Memory of
Lucky Howe
2006-2013
Photo from Paw Prints from the Fundy
In memory of "Lucky" Howe...a wonderful, dearly loved dog owned by a kind & compassionate long-time client, Mrs. Edith Howe. Lucky, you will be missed!
---
In Loving Memory of
Chuy Carlisle
1993-2013
You left your paw prints on our hearts.
---
In Loving Memory of
Maggie, the Maggen Puss
1999-2013
I adopted Maggie when she was about 9 weeks old, from a family on a farm in Southwestern Wisconsin. She was 1 of 7 kittens that were in a box with their mom, and when I saw Maggie for the first time, I knew I wanted to adopt her immediately. She was the cutest kitten with her big green eyes, and her long beautiful gray fur.
Maggie came home and met her house-mate, Shelby, our Golden Retriever, and they loved each other until Shelby's passing in 2003. Maggie lived in Wisconsin, Massachusetts, Arizona and California. She was always a very quiet girl, but when she wanted something, she made herself heard loud and clear.
In 2005, we adopted Windsor, our Golden Retriever and Crackers, a Siamese mix, and Maggie loved them as much as they loved her. She would curl up with either one of them, and once in a while with both of them at the same time. She was the Mama of the household, and we loved her with all of our hearts!
Maggie is and will be missed very much for many years to come. She was truly an important part of our family, and as we still miss Shelby after 10 years, we feel the same way about Maggie. It is hard to express the pain that we feel after losing her, but we both know that Maggie was not well, and that if we had the choice, she would have been with us for the rest of our lives. She was truly one of a kind, and we will never forget the wonderful Maggen Puss that was so full of love and life.
We love you Maggie!
David, David, Windsor and Crackers
---
In Loving Memory of
Apollo Papatheodore
1999-2013
Always in our thoughts, Forever in our hearts.